I've never tried it with hogs, but Javalina (not a HOG) can be called with a predator call. My advice is the get up in a tree, or off the ground some way, because the Javalina come in ready to fight! I believe they think it is a baby Javalina crying for help!
I've called coyotes, fox, and bobcats in areas where lots of hogs run, but the only thing I called in, orther than the predators was Javalina, and Doe deer!
In fact I use a predator call to find buck muledeer in the Sanoran desert mountains of west Texas. Blowing it from a canyon rim, the does will come out in the open, to look at you, then turn and look at the buck, who is usually sneaking out of the canyon in the opposite dirrection from the does! But no hogs.
__________________
.........Mac >>>===(x)===>
If I die today, I've had a life well spent, for I've been to see the elephant, and smelled the smoke of Africa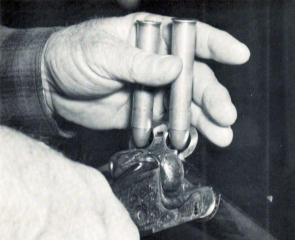 Double Rifle Shooter's Society