I met a local fella that is a photographer by trade and we got to talking about my oldest Son's Senior pictures for the upcoming yearbook. I was getting all sorts of offers in the mail from studios that must get a list each year of the incoming senior class. They were quoting prices from $300 to $700. I didn't pay that much for my wedding pictures.
He said that we should do a trade for services. He would come to our house and take the photos if I would make him a knife and sheath. A straight up trade.
I told him to pick a knife shape that he liked from a list of blade shapes that I sent him and I would make the knife using the materials of his choice and decorate the sheath based on his input. This is called the"Trade Knife"
I used O1 steel and he picked brass and bloodwood.
Just add a little labor and................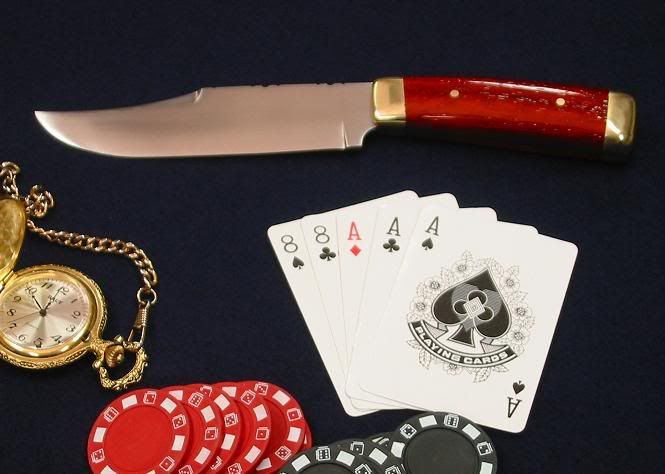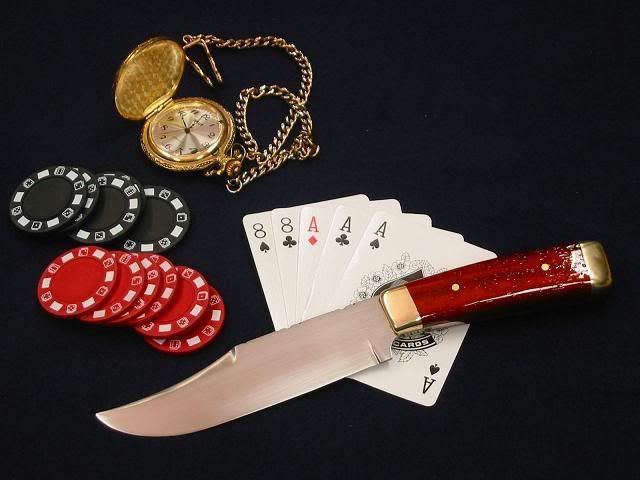 Plus a little file work.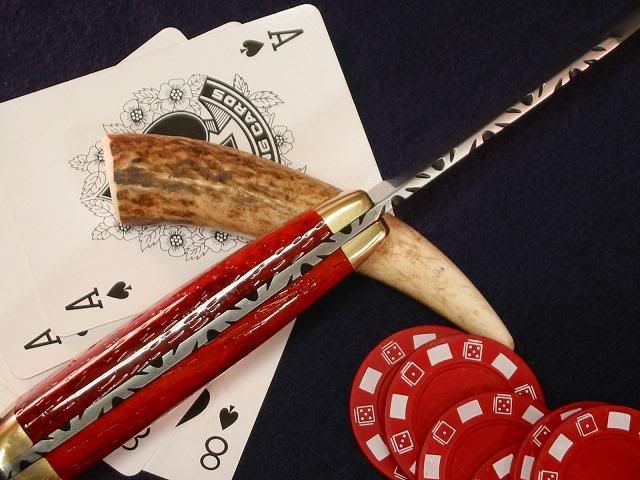 Wrap it all in some leather and.............
I think this is a fair trade and the Senior pictures turned out great.